Guide AI with sketches using T2I-Adapter, an alternative to ControlNet
15 Aug, 2023
The field of sketch-to-image or creating AI images based on sketches is growing fast and with them, new tools are arising. The brand new T2I-Adapter was originally released in February 2023 and is now available with the new SDXL (Stable Diffusion XL) text-to-image model.
On this article we will explore:
What is T2I-Adapter and how does it work
How to try the adapter for free
Sketch-to-image online tools
Scribble Diffusion
Stable Doodle
RenderAI
Usage and Limitations
Conclusion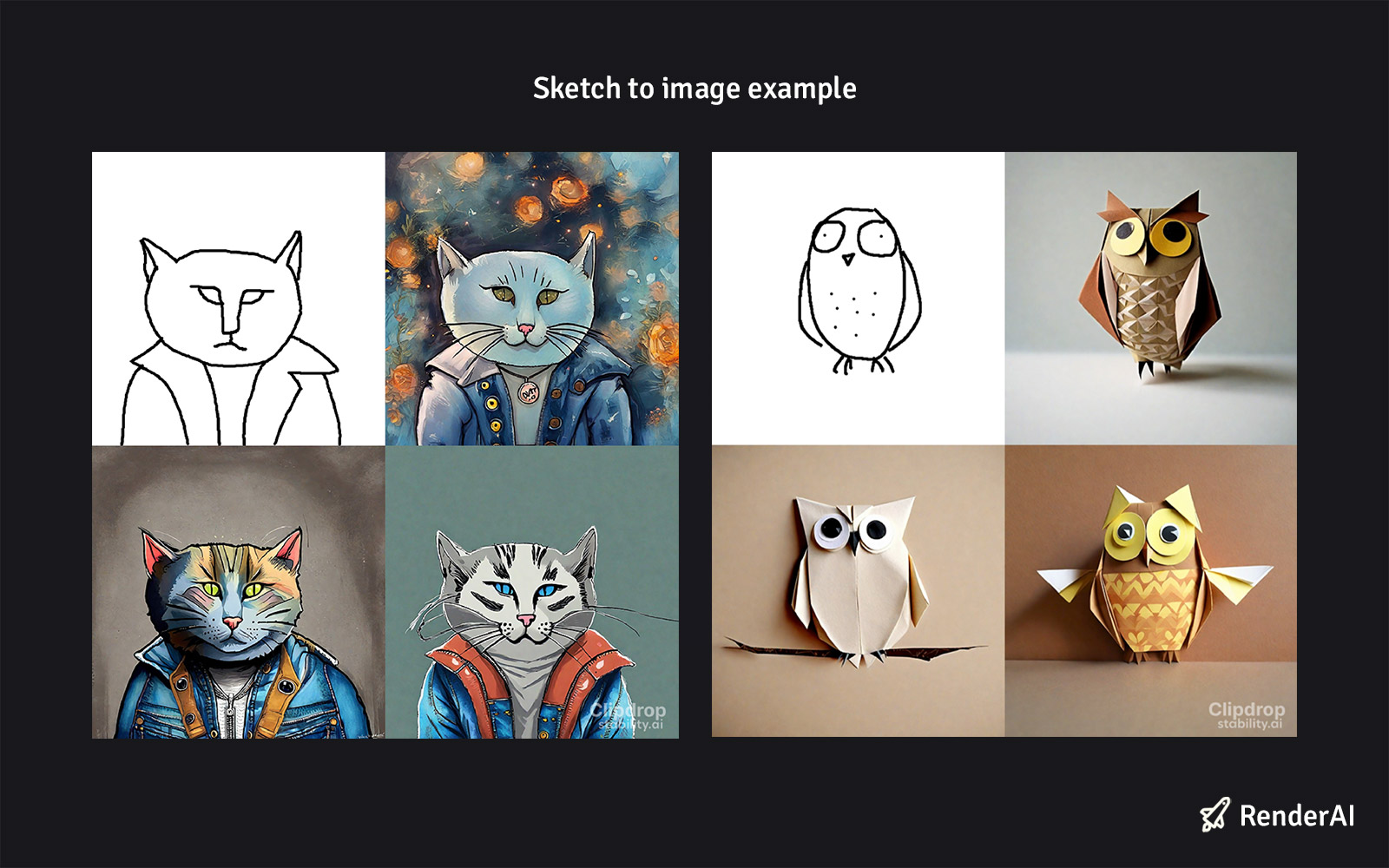 What is T2I-Adapter and how does it work
The use of adapters adds additional input conditions to the process of AI image generation, such as sketches, segmentation maps, or key poses. T2I-Adapter is a condition control solution that allows for precise control supporting multiple input guidance models.
The T2I-Adapter network provides supplementary guidance to the pre-trained text-to-image models such as the text-to-image SDXL model from Stable Diffusion. By using it, the algorithm can understand outlines of sketches and, after providing a prompt, output new stunning results. It's good to notice that the T2I-Adapter (or ControlNet) is an additional guide to the process. That means that works-on-top by keeping the original large text-to-image models unchanged.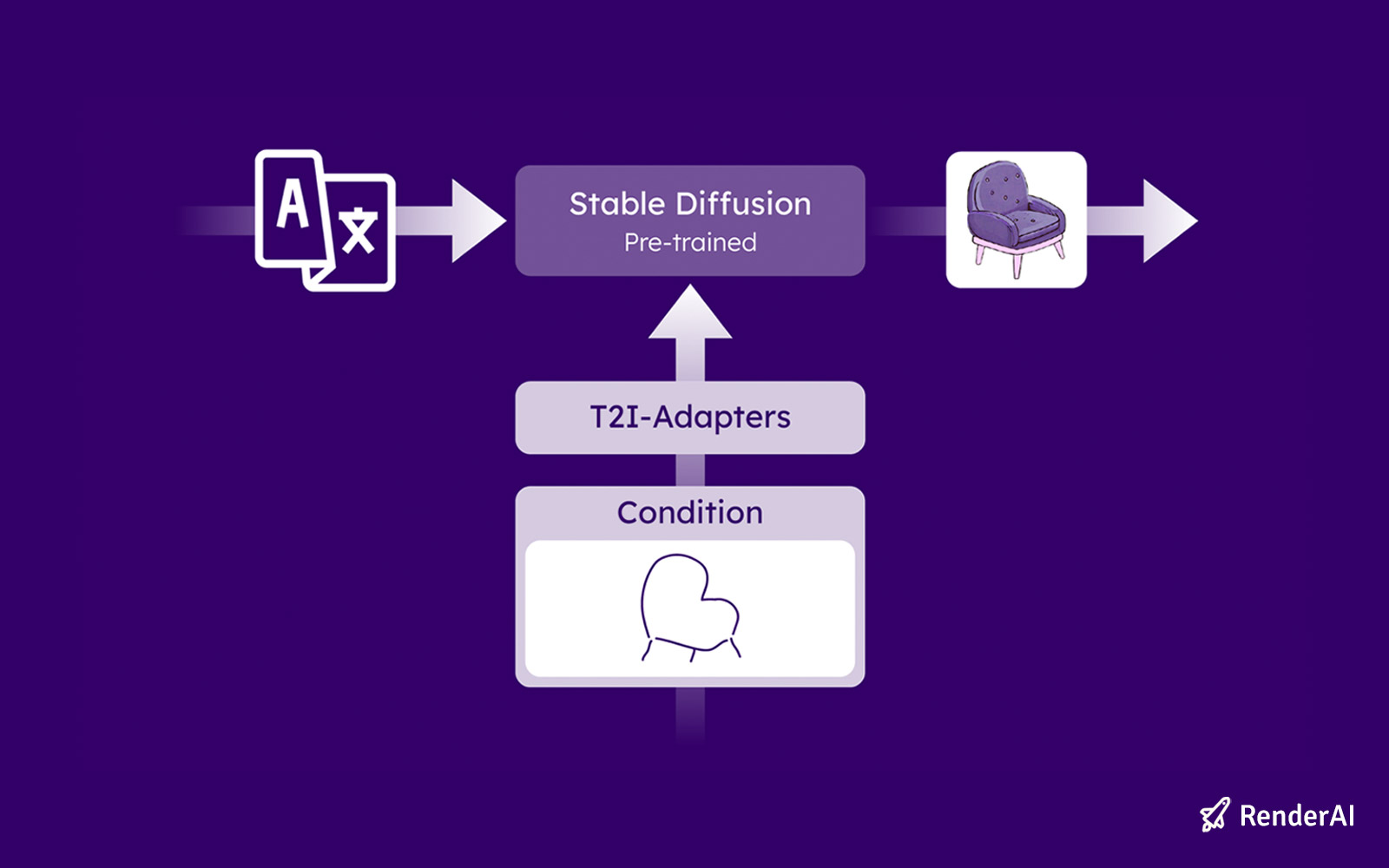 How to try the adapter for free
You can access all the information in the public repository of TencentARC T2I-Adapter. If you want to try the Sketch Adapter space, is available for free in the Hugging Face T2I-Adapter Space.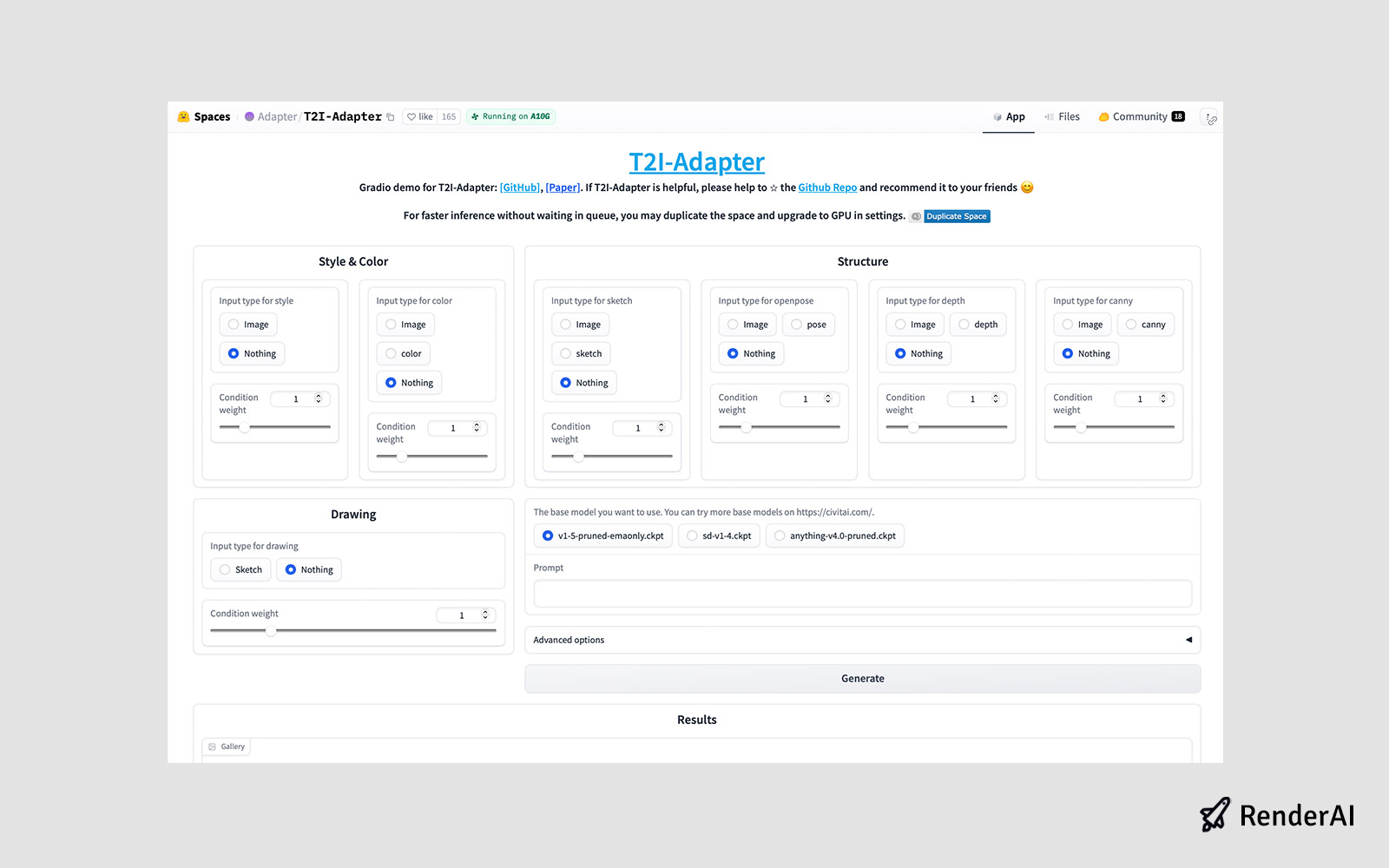 Sketch-to-image online tools
There are several tools available for sketch-to-image generation. Some offer free tiers, but in most cases, a subscription is needed after a few tries due to the high cost of servers running artificial intelligence.
Scribble Diffusion
Scribble Diffusion lets you turn a sketch into a refined image using AI. Is an open source project from Replicate. It's an incredible tool for playing and exploring the possibilities of AI image generation. It uses Stable Diffusion model with ControlNet.
While Scribble Diffusion is free, the capabilities and features are very limited. For example, you can only draw the sketch using the online user interface and there are no options to control the results besides the given prompt.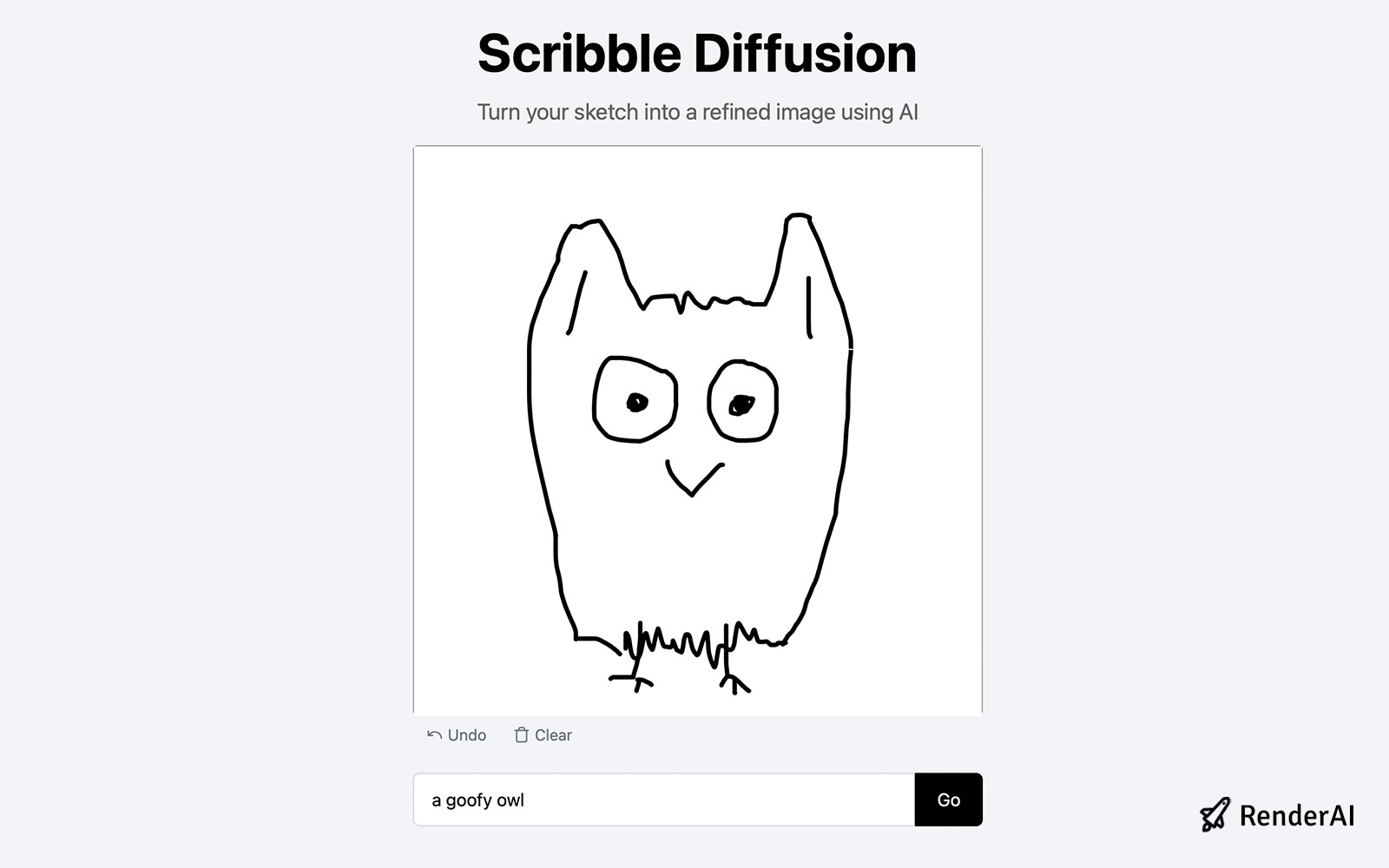 Stable Doodle
Stable Doodle is geared toward professionals and novices, regardless of their familiarity with AI tools. It has a user-friendly interface that enables designers, illustrators, and other professionals to draw ideas as sketches that can be immediately implemented into works. It uses Stable Diffusion model with T2I-Adapter.
Stable Doodle allows for artistic customization, providing 14 styles to choose from via Stable Diffusion XL. Styles range from realistic (photography) to cinematic to creative (fantasy art and origami).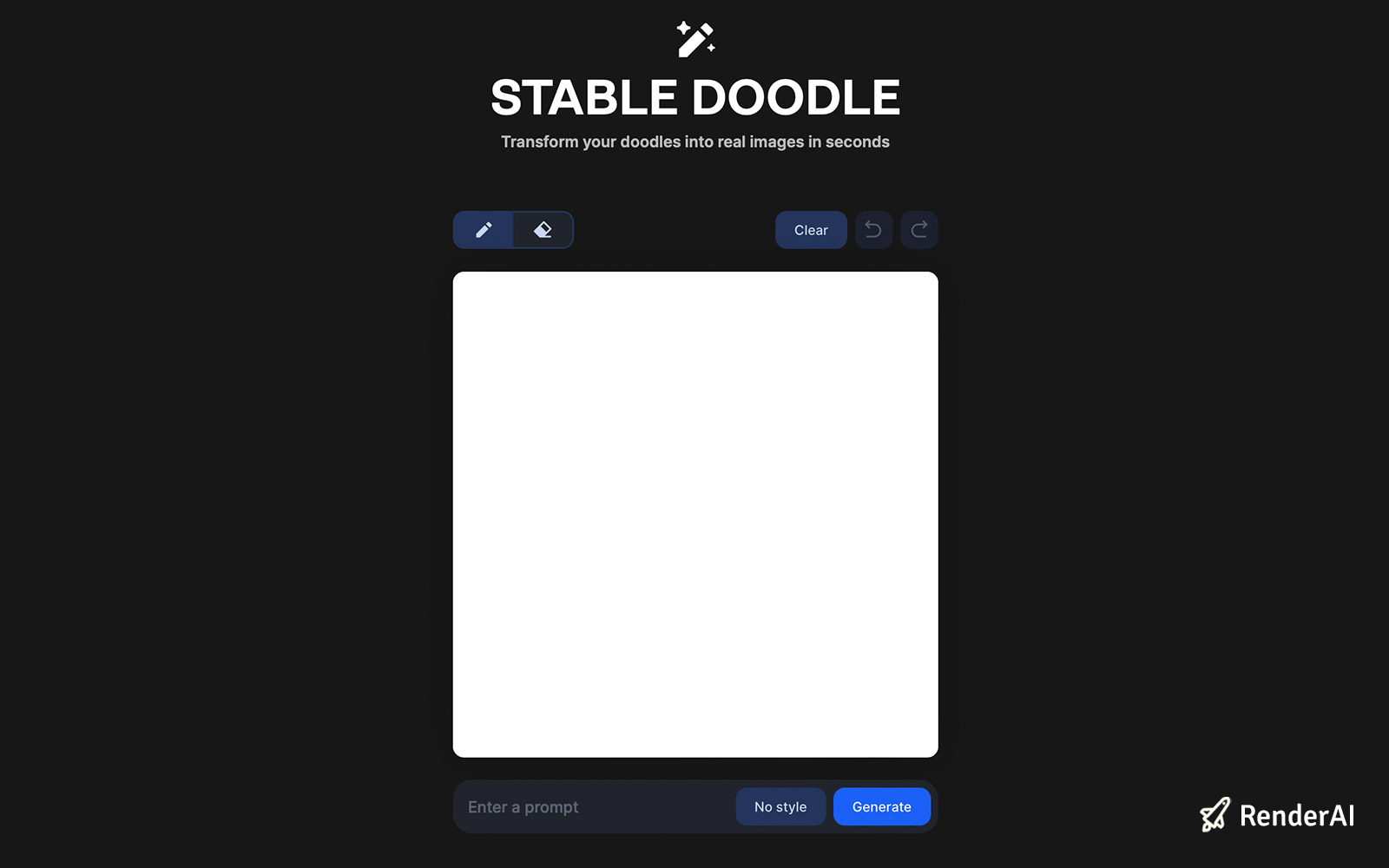 RenderAI
RenderAI is an innovative tool that allows users to guide artificial intelligence using both images and text prompts. You can transform hand-drawn sketches into high-quality renderings with Generative AI algorithms. You can draw your sketches directly online, or upload them from your computer or tablet.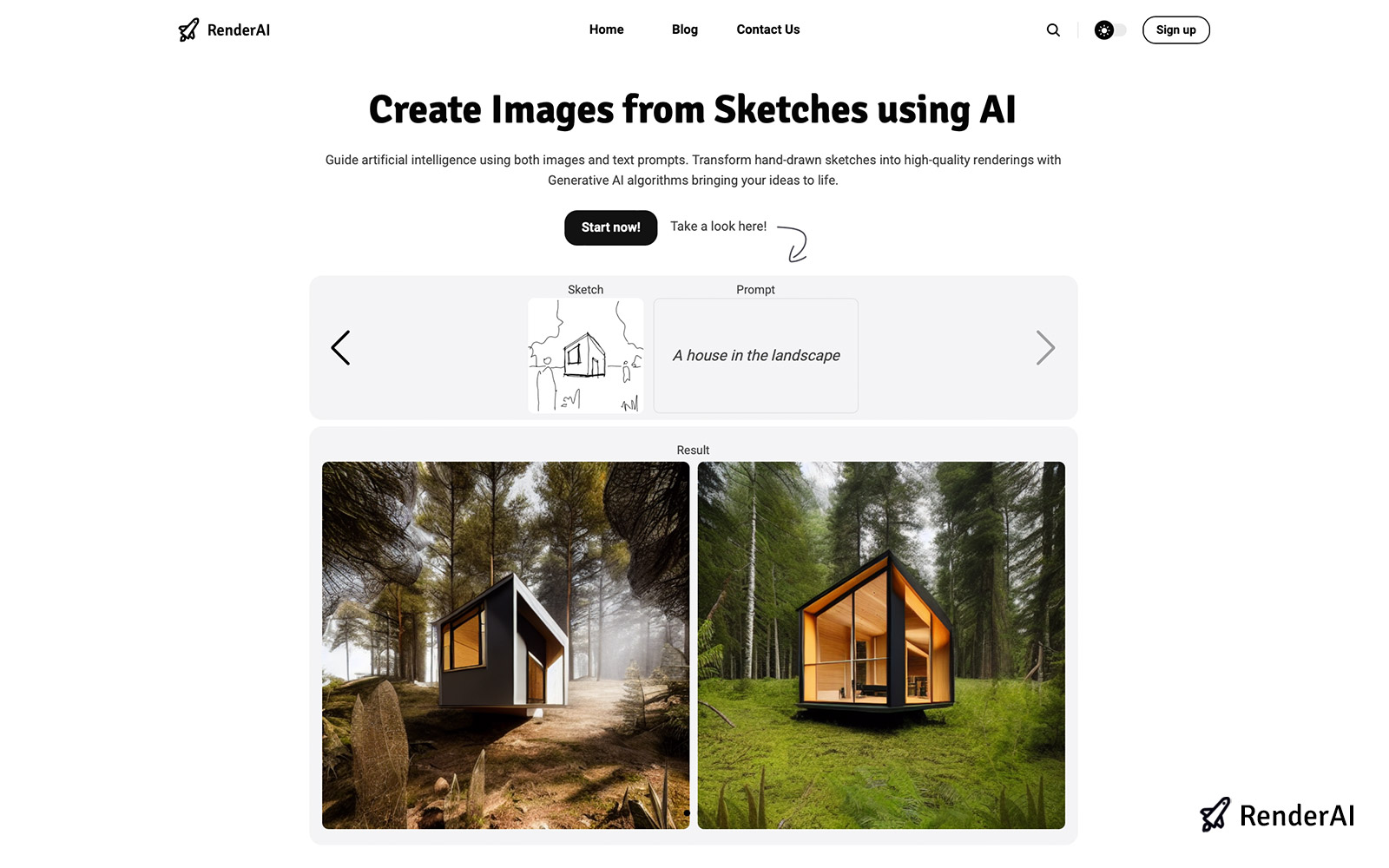 Usage and Limitations
Although sketch-to-image examples demonstrate impressive capabilities, it is important to recognize their inherent limitations. This AI generator uses algorithms to analyze the outline of an image to generate a visually pleasing and coherent result. The final output depends on the initial drawing and description provided by the user, and the tool's accuracy may vary depending on the scene's complexity.
Conclusion
In wrapping up, the introduction of the T2I-Adapter represents a pretty exciting leap forward in the world of AI-generated images. These tools enable AI models to take into account things like sketches, giving us a lot more say in how our AI-created images turn out.
One cool application to control image generation with sketches is RenderAI, working alongside the Stable Diffusion XL text-to-image model. While there are other tools like Scribble Diffusion and Stable Dodle also trying to tackle sketch-to-image.
Keep in mind that the whole sketch-to-image process does have its limits; the outcome depends on how you start, how complex the scene is, and how the models move forward in time. So, as this field keeps evolving, the T2I-Adapter looks like a neat way to steer AI image creation down a more precise and controlled path, leaving its mark on everything from art to practical applications.
—
References:
---