Firefly Adobe AI new features
16 Oct, 2023
Adobe, a cornerstone of the creative world, has fully embraced the power of artificial intelligence. In this article, we'll explore the latest features that are revolutionizing the way we use Adobe's creative tools, including Photoshop, Illustrator, Premiere, and more.
Adobe Photoshop lets you infuse new elements into your images with a click. Imagine adding a pair of sunglasses to a portrait seamlessly with Generative Fill such as this example from Matt. This tool is particularly amazing, especially for AI image generation. If you create an image from a sketch using Render AI, you will probably get some minor artifacts that will need to be corrected. Adobe Photoshop Generative Fill will let you select the area you want to optimize and correct them.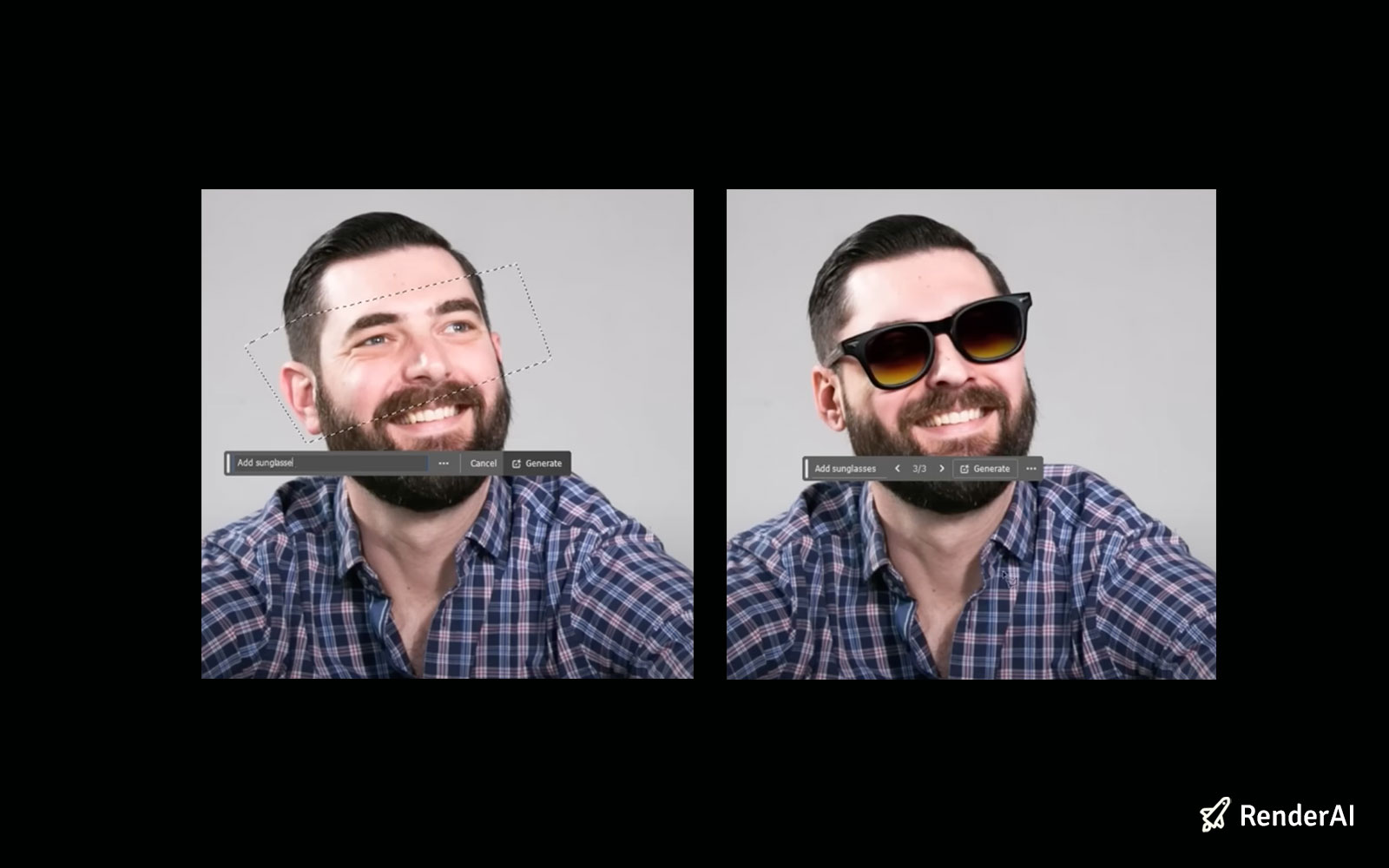 Combine two separate images and blend in seconds them using the Generative Fill.
Need to extend the canvas of an image? Generative Fill can help you do just that, offering creative freedom like never before.
Save time with automatic subject selection. Whether it's a profile picture or any image, Adobe Photoshop can automatically cut out the subject for you.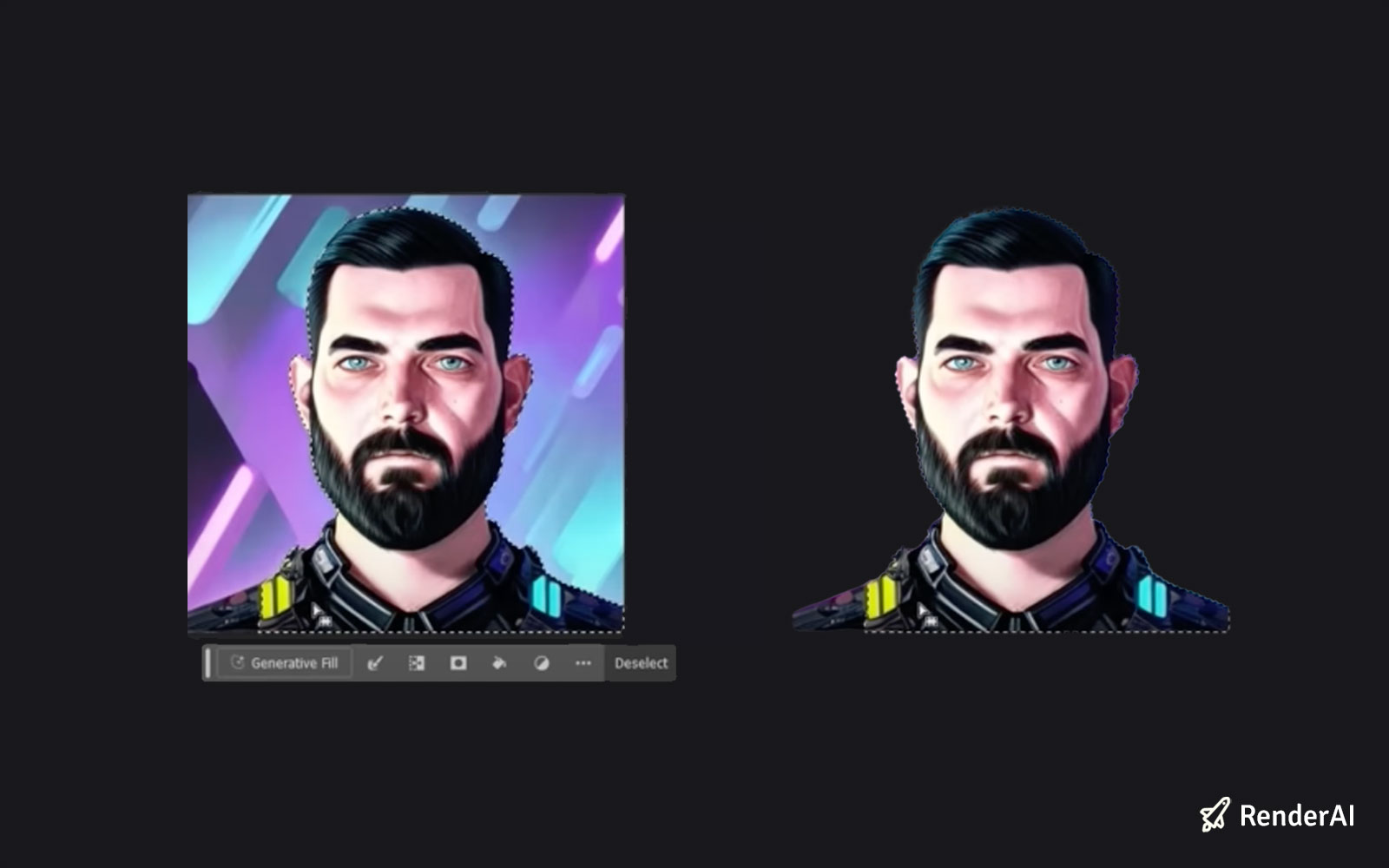 Identify fonts used in images with Adobe Illustrator. An easy-to-use and fast tool for any non-expert in typographies.
Transform text prompts into stunning vector graphics. For example, type "A wolf walking in a forest" and watch Adobe Illustrator create a scalable, high-quality representation of a wolf.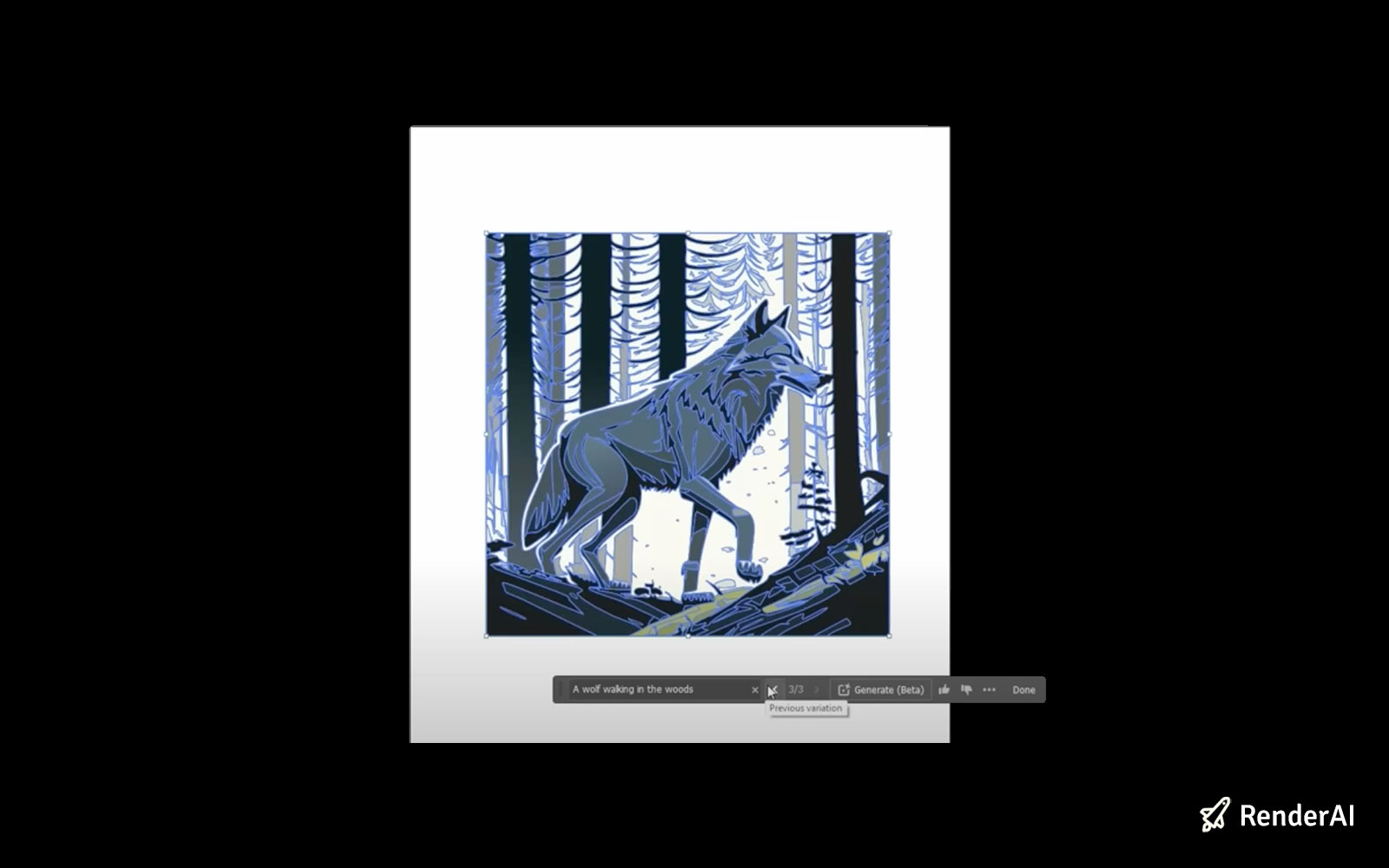 You can choose from various categories:
Subject
Scene
Icon
Pattern
Capture the essence of another image to craft a new vector graphic that perfectly matches its style.
Improve audio quality in your videos by removing background noise and enhancing speech using Adobe Premiere.
Experience the convenience of creating entire designs from a single text prompt. Customize text, fonts, colors, and more.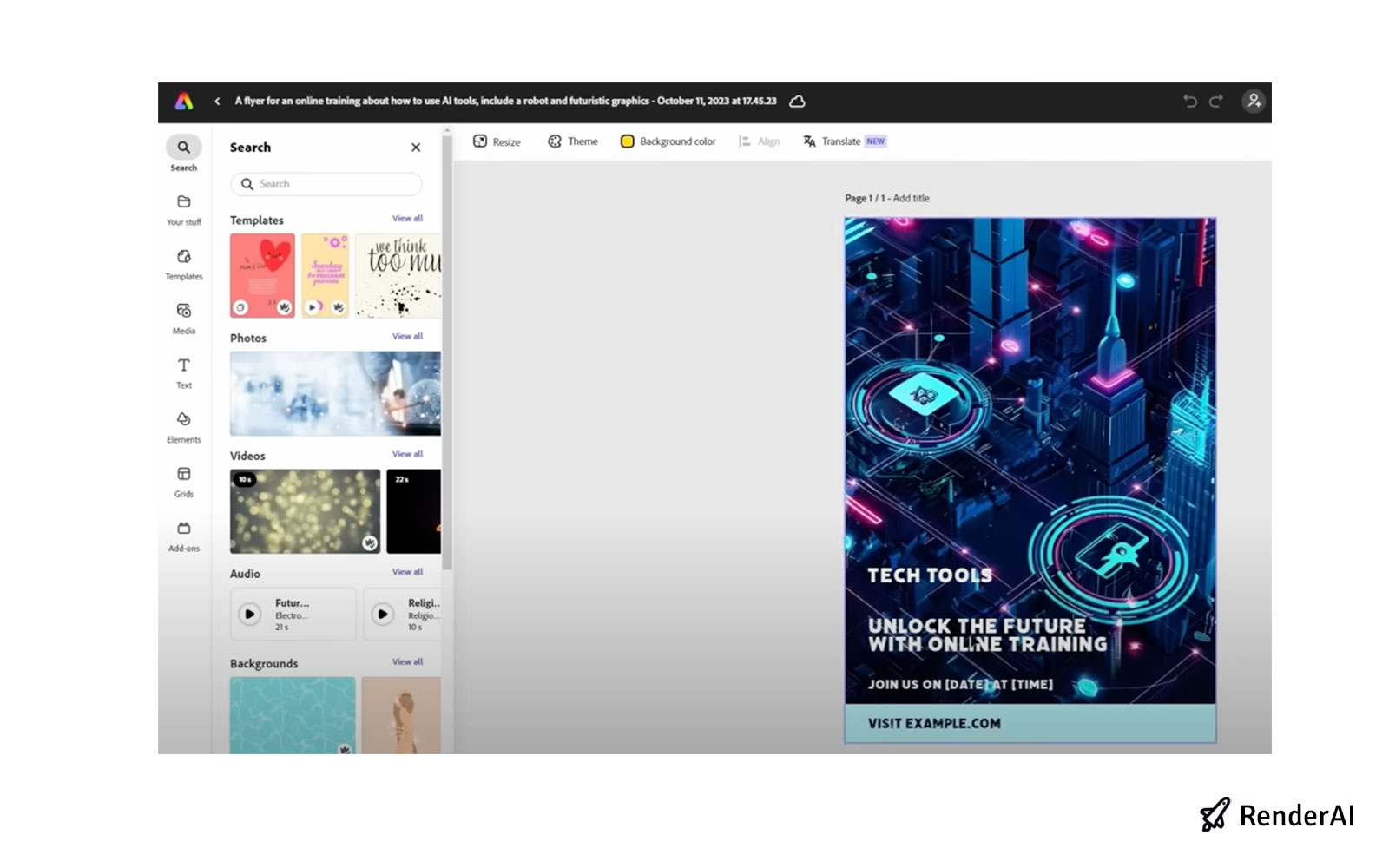 Similar to other image generator tools such as Render AI or Dalle-3 for creating an image from a sketch using prompts, Adobe Firefly has now a text-to-image generator. It lets you select from Photo or Art content types.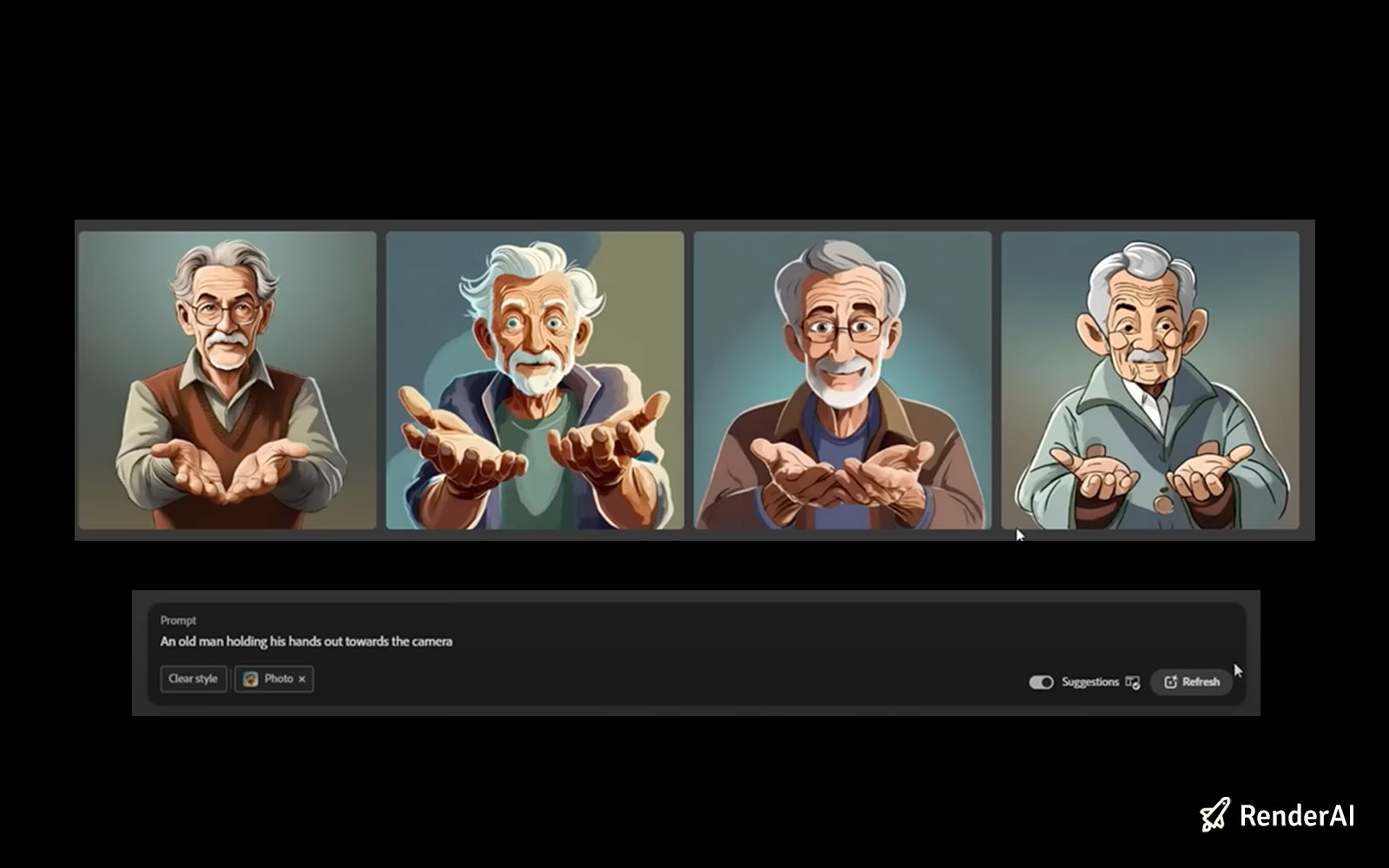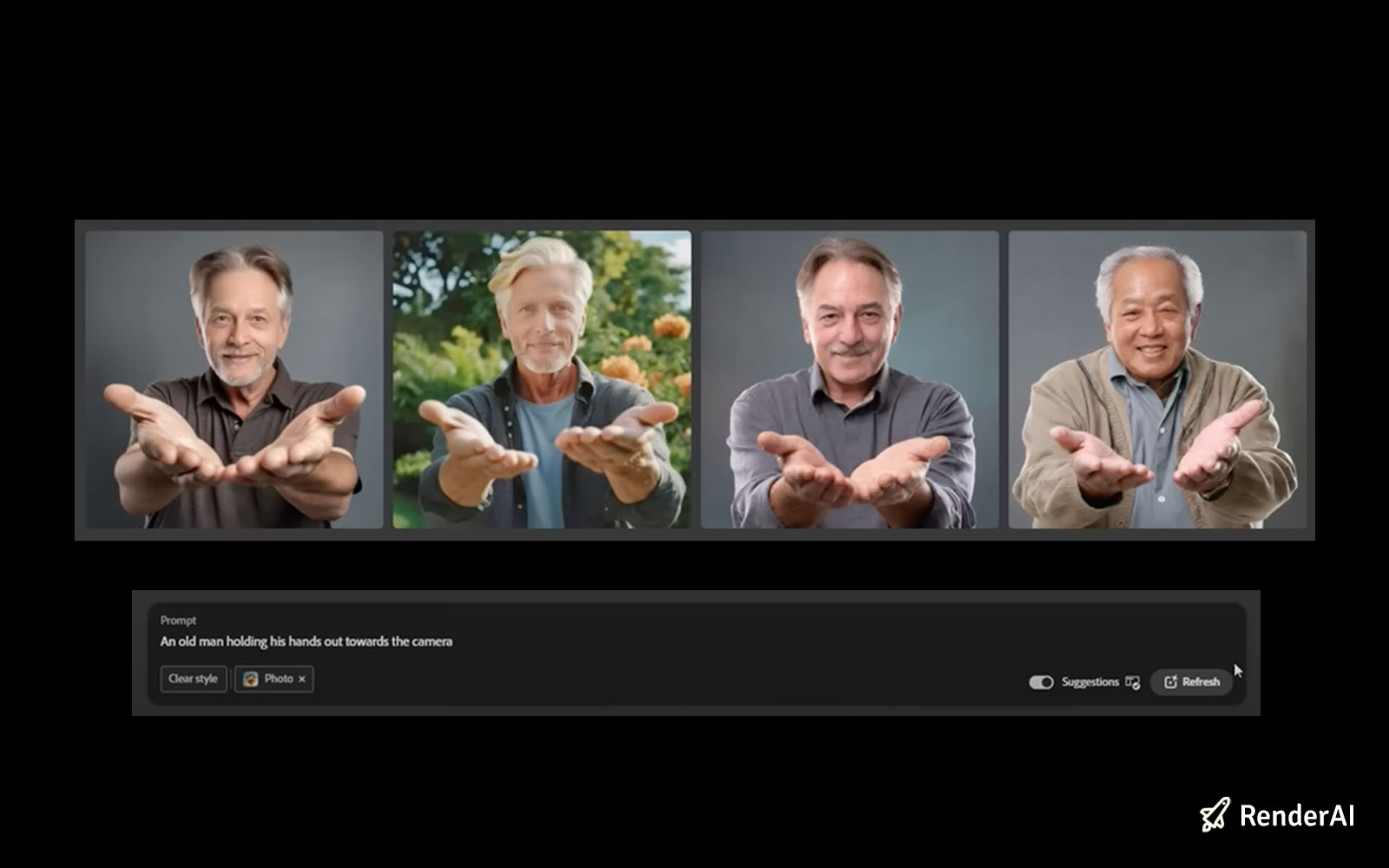 These remarkable AI-driven features represent the forefront of Adobe's innovation. All these tools can be combined with a sketch-to-image Render AI tool. To explore more about Adobe AI news, watch the source video from Matt Wolfe on YouTube, where Adobe's latest advancements are showcased, or visit Adobe Firefly's official website.
---
References:
---