Exploring the Sketch-to-Render Process using MidJourney AI
20 Aug, 2023
This tutorial is based on the YouTube video Sketch-to-Photo with Midjourney "Remix Mode" by Tokenized AI by Christian Heidorn who delves into the detailed steps to convert a scribble or sketch into a render. It guides you on how to make a high-resolution image from a scribble or sketch. A topic that's sure to captivate architects, interior designers, illustrators, and creative enthusiasts alike. The process uses the power of Midjourney AI.
Steps to convert Sketch-to-Image with AI using Midjourney
"Importing" The Sketch
Remixing Our Image
Repeat the Process
Generating Variations
Upscaling The Final Image
Using RenderAI
Steps to convert Sketch-to-Image with AI using Midjourney
The masterclass walks you through the intricate steps of converting a seemingly simple sketch into a captivating image.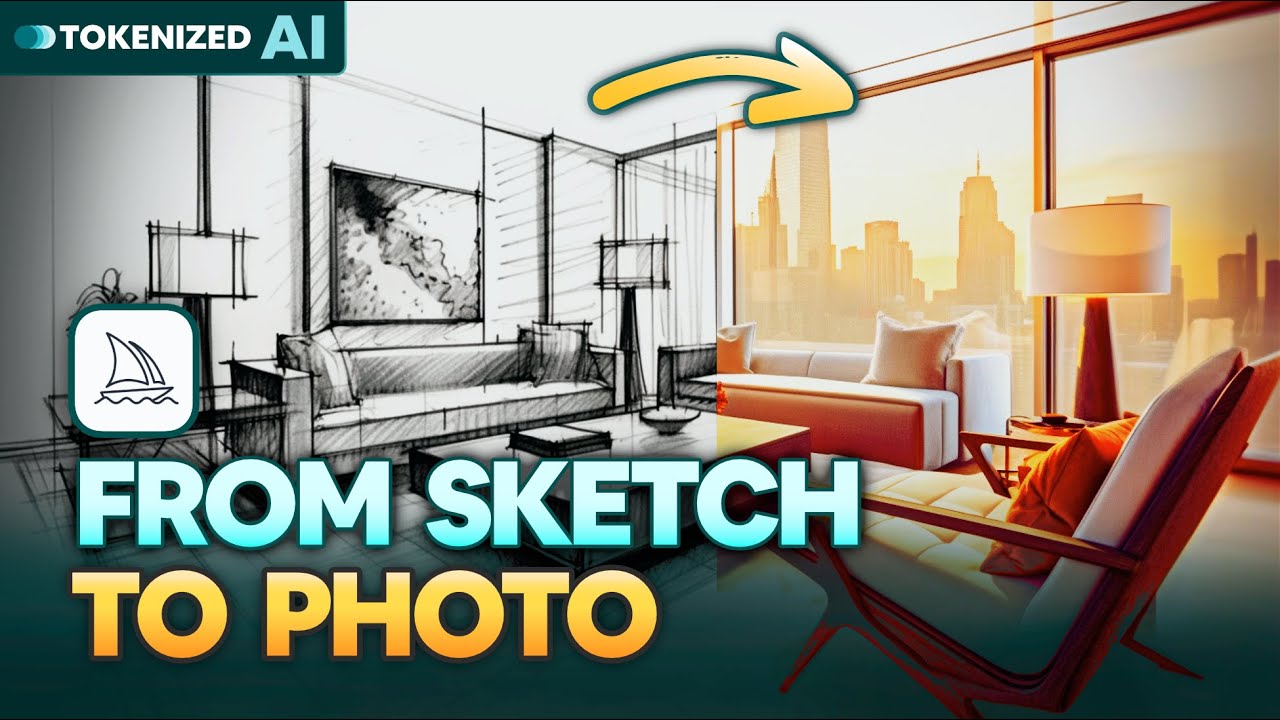 The process, as detailed in the video, involves a series of steps that empower anyone to embark on the process:
"Importing" The Sketch: Introducing a hand-drawing sketch to the digital realm, where AI's magic awaits.
Remixing Our Image: Here's where the transformation truly begins. Heidorn guides you through the art of remixing your sketch, showing how AI can refine and reimagine your initial concept.
Repeat the Process: Iteratively refine your image, unlocking new details at each step.
Generating Variations: Diving deeper, discover how Midjourney AI can generate multiple variations.
Upscaling The Final Image: Augment the quality of your image using an AI upscaler.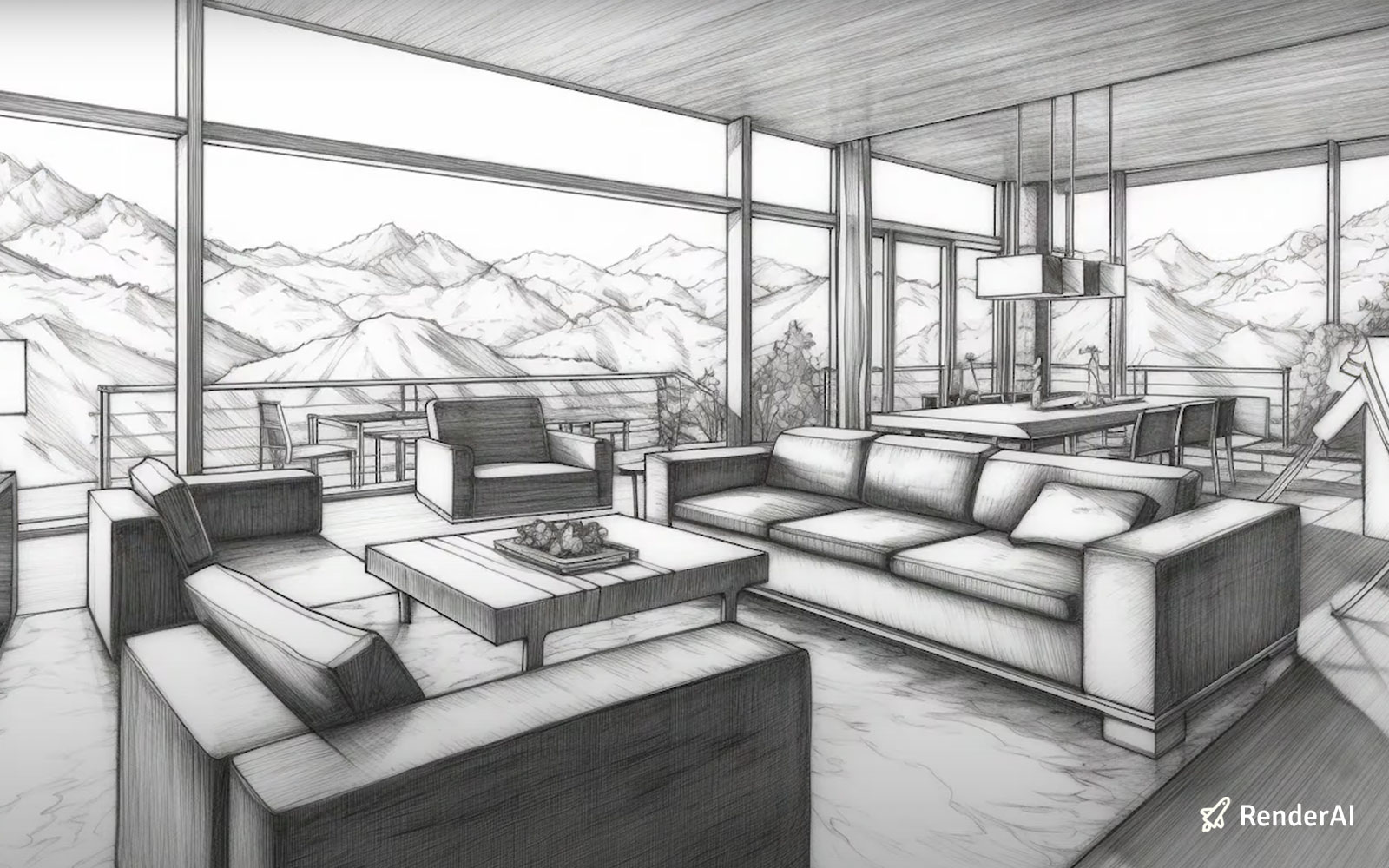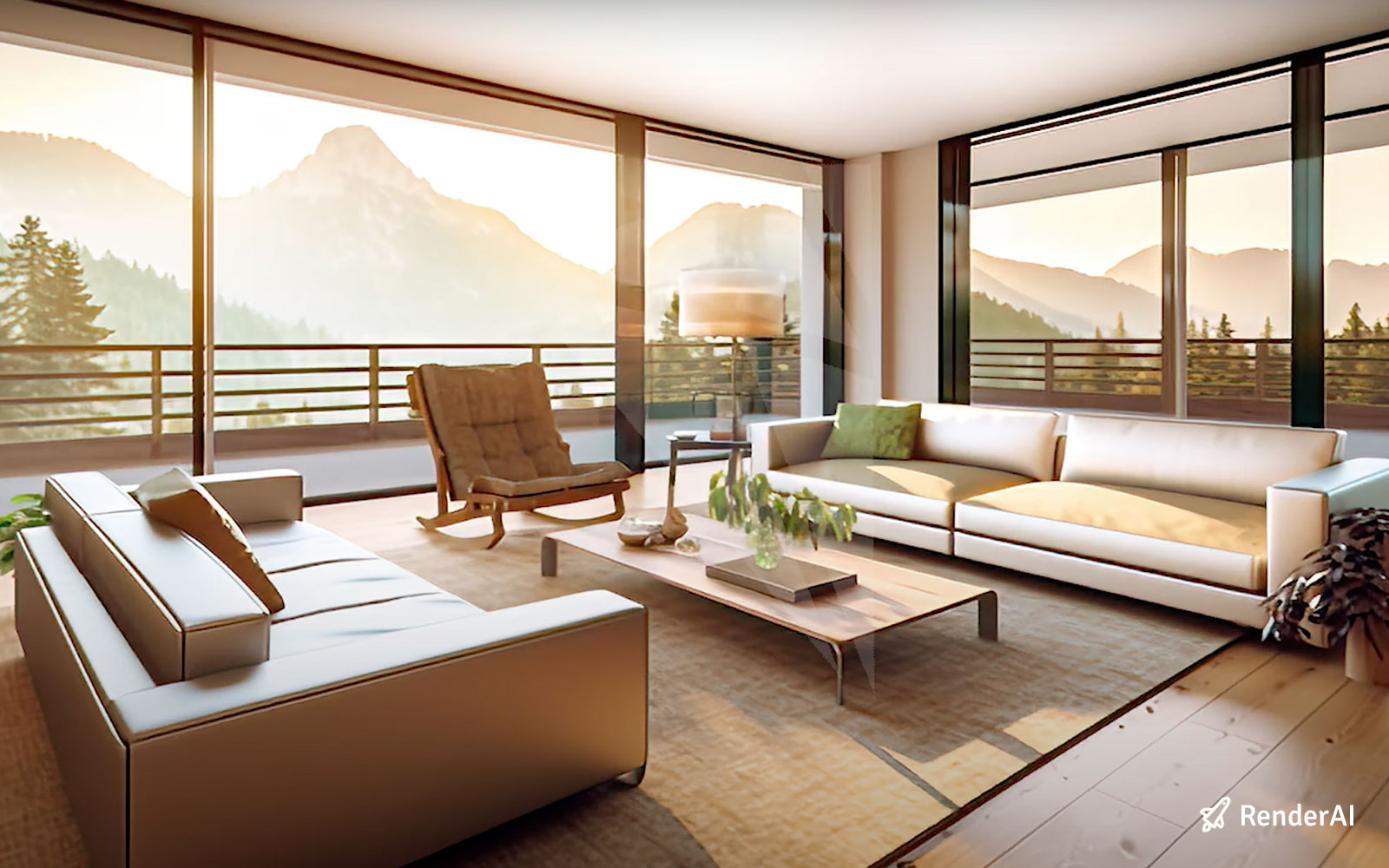 Using RenderAI
RenderAI is an alternative for making drawing to image using AI online. This tool is still under development and will be available shortly. If you want to be one of the first to get access to it, sign up for free on the waiting list.
—
References:
---